Freigeist von Lebenskunst
German Poet & Philosopher
German

Deutsch
Dedicated to further
human evolution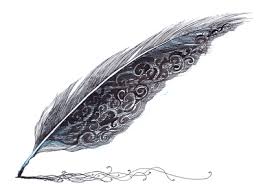 Excerpts from my literary works
in English language:
----
EVOLUTIONARY POETRY:
COSMIC PRAYERS

(click)
to praise the cosmos,
enchant the living Earth
& inspire human evolution
-
The vast majority of my
evolutionary poetry is only
available in German
---
EVOLUTIONARY
PHILOSOPHICAL ESSAYS:
TRIBAL NEWVIVAL (click)
Reactivating humans natural community life

CHILDREN HORDES (click)
Founding guide for a selforganized
children group, oriented at tribal life


NEOTRIBAL EVOLUTION
(click)
Essay series for conscious neotribal
culture development


The GENEA
(click)
All current civilization´s tabooed and long forgotten
root society and mankind´s social sinfall into tyranny
and systematical human lifestock keeping


MATRIX STUDIES
(click)
Understanding the black magic of the
Indo-European (Aryan) patriarchal domination
matrix - and how to resolve it with certain
white magic techniques

EMANZIPATION 2.0
(click)
The next phase of gender liberation
from
patriarchal deformations


COLLECTIVE INTELLIGENCE
INCREASE
(click)
for civilisation survival & mankinds evolution
NEW VALUES
(click)
for transformation times
- Are you ready for the
new zeitgeist?
-
Many more evolutionary
philosophical essays are
only available in German
---
SPIRITUAL ESSAYS:
PURPOSE OF RELIGION
(click)
The timeless reasons for spiritual practices
FREE SPIRITUALITY
(click)
The neutral spiritual confession of GAIA´S SPIRIT
MY NEOSHAMANIC CONFESSION
(click)
Basics of a cutting edge high-tech-shamanism
for a globalized mankind in evolution-leap-mode

TRAUMA DEMON HEALING
(click)
Overcoming the trauma driven hell on Earth
EARTH HEALING
(click)
Basic orientation for practitioners
-
More spiritual essays are
only available in German
---
EVOLUTIONARY INVITATIONS:
3. MILLENIUM MYTH CREATION INVITATION
(click)
for visionaries and storytellers to compart in the focussed elaboration
of new zeitgeist myth´s, archetypes and value systems to meet

consciously our upcoming collective future challenges
---
My VITA :
At carnival of the revolutionary
year 1967 thrown from a ship of
fools onto the Rhine´s river bank
to instigate human evolution leaps
in the civilized circus of drilled apes,
I had landed in as a game changing joker.
Seriously studied archeologist & ecologist,
practizing futurologist & ecosystem designer,
evolutionary philosopher & neoshaman,
pioneer-project-&-think-tank-founder.
Scientist, artist & mystic in one.
Advocate of the living Earth.
Writing career:
First poems
and short stories already in
childhood. First publishing of
Evolutionary Poetry
in 1990, diverse
publications as poetry booklets, meme
posters, grafitti and lastly in the internet.
Nowadays mainly writing as
Essayist
in the futurological framework of
Evolutionary Philosophy
.
Freigeist von Lebenskunst
Berlin - Canary Islands - Earthwide
CONTACT:
E-mail:
kontakt@freigeistvonlebenskunst.de
or direct contact via my INBOX (click)
I´m looking forward for invitations to
poetry slams &
philosophical
discourses
. Also I
offer innovative corporations, organisations,
collectives and indivuals a professional
evolutionary consulting, vision quest &
elaboration of future strategies
. And I´m
looking forward for interesting exchanges
of informations, ideas and inspirations - in
person or online. Please feel free to contact me.
Also I´m looking forward for DONATIONS
to support my creative work. Please
use the following button:
-------------------------
To stay informed about my newest creations,
please subscribe to my

NEWSLETTER:



-------------------
My current evolutionary philosophical project: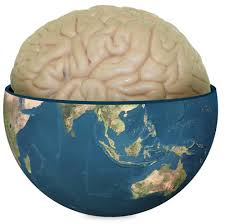 GAIA´S SPIRIT - Evolutionary Spirituality
for mankind´s awakening as Earth´s brain
www.gaiasspirit.earth

----------------------------
EVOLUTION LEAPERS
My
THINK TANK
for creative futurology.
For corporations, organisations, collectives
and other innovation seeking entities, who
want to dare successfull evolution leaps
into an amazingly attractive future:
www.evolutionleapers.com
----------------------------